"Random 36-Page Psychology Report Written In 1971 Helps Me Generate $202 In Less Than 24 Hours With 100% Free Traffic
BONUS EXPIRES SOON, HURRY!
Why The Video Vacuum System Is Different:
You can use the system to sell anything, whether it be a product or a service, an ebook or some PLR you just bought, it doesn't matter.
In addition to the several hours of premium video training you get here, I also include 4 pre-loaded video vacuum PowerPoint templates.Use these to make your video sales letter eye-catching but not distracting.
You get to steal all of my personal templates and checklists that help me build these selling machines in minutes.
Trust me, I Hate Writing Copy Even More Than You Do.
I was the kid in school with way too much energy, who'd rather be running around outside than sitting still in a chair learning math equations. Because of my super hyper, ADHD personality, I naturally hate anything that requires me to sit down in a chair for more than 5 minutes, so you can imagine how I'd feel about having to sit down and write a video sales letter, which can take hours.
I Know You Feel The Same.
To make things worse, I didn't like the fact that if I did end up sitting down and writing copy, I wasn't guaranteed to make money, because my copy writing skills were so bad. What was the point, right? Well, the point was, I needed some way to sell my product, and it wasn't going to sell itself. Seriously…
If Not You, Who Else? (They Can't Do It For You)
No one else has spent the amount of time you did on your product. No one knows about all the times you wanted to give up, staring at your screen for hours, with your back aching from sitting for so long. No one will be able to tap into your story like you can. This is exactly how I felt when I was in your shoes. But here's the thing, even if I did want to pay someone else to create a video sales letter for me…
I Didn't Have The Money! (And If You're Still Reading This Sales Letter, You Don't Either)
I was in the shittiest predicament ever and it's the same one you're in right now: You don't have a lot of money and in order to make some money, you need to sell your product.
But in order to sell your product, you need a video sales letter and since you don't know how to write your own video sales letter, you need money to pay for one.
I was faced with one of those annoying as hell paradoxes like: You need experience to get a job, but you need to job to get experience.
All of this "damned if you do, damned if you don't" bullshit started driving me crazy and after having spent months working on an information product, I had convinced myself that this wasn't for me, and that I should give up, at least temporarily. The plan was to get a normal job so I could save enough money to pay a copywriter, but I didn't…
You're Either Melting Or Freezing (The 40-Year-Old Paper That Started It All.)
I'm a huge fan of persuasion and marketing and I've always believed that as long as whatever you're selling would have a positive impact on people's lives, it is your duty to persuade people to buy your product (you should feel the same way about your product by the way).
Because of this, I always keep my eyes peeled for anything I can find on persuasion, whether it be a book, video, or an article, and although it was filled with nice little copywriting techniques, there was nothing that really stood out about this one article I was reading. I keep reading and start floating off into a daydream and eventually find myself at the bottom of the article.
My next step is to go through all of the links. I always save this part for last because If I don't, i'll get distracted and never finish the article. I click the first link and it opens a web page to a paper some psychologist had written on what makes things interesting. "Date of publication : 1971." This information cannot still be relevant, and I've almost convinced myself to close this page and move on to the next link…
But The Paper's Opening Line Stops Me Dead In My Tracks:
"It has long been thought that a theorist is considered great because his theories are true, but this is false. A theorist is considered great, not because his theories are true, but because they are interesting."
Wow.
I didn't just keep reading because this line was "cool," but more importantly, how true it was when it came to internet marketing.
Your Product Won't Just Sell Because Its "High Quality" Or Because You Spent A Lot Of Time On It. As Bad As It Sounds…
The quality of your product means very little when it comes to marketing and selling it.Marketing happens before your customers get their hands on your product and just like a "high quality" book with a boring cover will make no sales, mess up the marketing for your product and you won't make any sales either.
Make no mistake, if you were to sell a crap product, you're guaranteed to be punished with very high refund rates and that may very well be the last time you sell anything on the internet, so your product had better be good, and I know your product is good, which is why I'm talking to you right now.
But here's the thing, at the end of the day, you have to have an interesting sales video to grab attention and if that part is missing, it doesn't matter how much time you spent on your product. It doesn't matter you much you love it. It doesn't matter how high quality it is.
This shouldn't be news to you either, just look around you with all these crappy, low quality products that are being sold in the marketplace, or the tons of fake "pranks" that are all over YouTube now.
The scammy creators of these videos and products know that the only thing that matters is how well you market your product and to be honest, up until now, you've been in the dark…
Wait, Stop For A Second; I Didn't Finish My Story…
After being hooked by the opening line, I owed it to myself to continue reading the paper, and I'm glad I did.In it, the author goes on to discuss many different ways you can take anything at all, and make it super interesting. Although the paper wasn't aimed at marketers, I treated it like it was. If you were to ask me to describe everything I learned from reading that paper in one word, it wouldn't take me longer than a second to reply.
"Contrast."
Hot/cold, Up/down, Left/Right.
You're either melting or you're freezing.
The moment I made this realization, I started noticing that contrast was a tool used by all of the big internet marketers in their sales videos. Did they even know what they were doing? Did they stumble across this 40 year old paper as well and never told anyone?
Maybe They Did Know, Maybe They Didn't, But Either Way…
I planned on reading the paper once more and mastering the concept of contrast, and that's what I did.
I used the lessons I learn from the book to create what is now Module 2 of the video vacuum system and brought it together with other lessons I had learned about sales and persuasion to create the other 10 elements of the system, and if you watched the sales video above, you know what happened next. After putting my system to the test the first time, I made $202 in 24 hours with a small sample of 100% free traffic.
Introducing The Video Vacuum System
The Video Vacuum System is an 11 module video course where I'll teach you, a total newbiw, my exclusive, super simple system I use to write hypnotic video sales letters that end up making me as much as $300 a day while I sleep! The course features countless templates and checklists, and to add even more value, I include 4 of my own custom video vacuum templates, which are PowerPoint themes that will help your vsl's pop, without making them too distracting.
BONUS EXPIRES SOON, HURRY!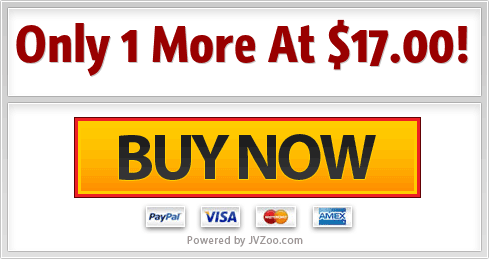 These 11 Icons Below Determine Whether Your Product Sells Or Not

Vacuum
MODULE 1
The vacuum is the first part of your video vacuum and its what I use in the sales letter above. The goal of the vacuum is to suck your listener into the video and hold their attention as you move on to the other parts of the system. In this module, we'll discuss three different kinds of vacuums you can use in your video sales letter.
After that we'll learn about the power of contrast and how you can use something called "The Curiosity Gap" to your advantage, to hypnotize your listeners and have them pay attention to even the most boring details.
Lastly, I'll show you my super simple 4 step process for turning ANY concept into a super interesting idea people just have to learn about. By the end of this module, you'll know how to stop someone dead in their tracks and command their attention, which will allow you to sell anything to them.
Check Out A Preview Below:

Differentiator
MODULE 2
After your vacuum has done its job, its now time to let your listener know what makes your product different from all the others out there and why they should continue watching your sales video. In this module, I teach you a lot of the lessons I learned in the persuasion book I mentioned earlier.
Without differentiating your product, you risk the chance of having your customer buy or not buy from you on a whim. Your customer may literally not buy from you because of something such as the title of your product or the way your website looks. That's what happens when you don't give them something solid to grasp on to. Something solid to differentiate your product.
In this module we discuss 4 kinds of differentiators and you'll learn a story about how one copywriter was able to make take a certain brand of beer from number 5 to number 1 in the world by using something that wasn't unique at all.
By the end of this module, you will know exactly how to make your product stand out from the rest, even if its some plr product you just bought!
Check Out A Preview Below:

Who Am I?
MODULE 3
After you differentiate your product, its now time to introduce yourself and begin building credibility with your listeners. Here you let them know why they should trust and buy from you.

Story
MODULE 4
In the 4th module I throw in a separate course called Laugh, Cry Buy, where I teach you how to master the art of storytelling. Let's take a look at what you can expect to learn with this course:
The Magic Of storytelling
The Power Of Storytelling
The First Stories ever told and how they work in the brain
Crafting your story
10 Additional Types of stories
In addition to that, I also throw in my story writing template as well as additional storytelling examples like :
"How One Man Turned $1,200 Into $4,000 With 600 Strange Words" and "How to spend $400 and make $8,000"
By the end of the story module, you'll know how to build a story around ANY kind of product and turn it into a special item that your customers must have.
Check Out A Preview Below:
Resources Included In This Module:
Laugh Cry Buy Video Course
Story Writing Template
Additional Storytelling Examples

Product Reveal
MODULE 5
After building up all of that anticipation with the first four parts of your video vacuum, it is now time to reveal the product that will help them solve all of their problems.
I'll also include my product reveal template in this module.
Resources Included In This Module:

Proof
MODULE 6
In a perfect world, your customers would believe everything you said and never second guess you. But, we don't live in a perfect world, we live in one filled with scammers and liars and customers will always be skeptical before making a purchase. In this module I show you how you can build proof and where you can go about getting 100% honest reviews of your product.
Here I include a list of JV groups on Facebook you can join RIGHT NOW to have people review your product and give you some honest reviews.

Offer
MODULE 7
Its now time to get a little more aggressive and let your users know that if they want to get their hands on this product, they will have to fork out some money within the near future.
In this module we'll discuss something called the price stack, which will send the value of your product through the roof and clearly illustrate to your customers just how much of agb deal they are getting by buying your product.

Guarantee
MODULE 8
Here we help those who are on the fence feel a little more secure about their purchase by letting them know that they have nothing to lose. In this module we discuss the different kinds of guarantees you can use with your product, and I show you a few examples.

Bonuses
MODULE 9
Sweeten the deal by throwing in a few bonuses to help make your customers' buying decision a little easier. Here we discuss a few places you can go to create bonuses for your products.

FAQs
MODULE 10
One of the most powerful things you can do when it comes to selling, is bring up your customer's objections before they do. In this module, I give you a few examples of me using FAQs from past sales letters.

Close
MODULE 11
Now its time to finally bring the sale home with your close. In this module I show you how to re state your benefits and get your customers to click the buy button.
You Know Something Crazy?
Those 11 modules are only half of the equation. On top of The Video Vacuum System training, I went back and created 4 Video Vacuum PowerPoint templates. These are PowerPoint templates that you can use when you plan on recording your video sales letter. Because they're simple and minimalist without being dry and boring, they give your customers something nice to look at while selling to them and not distracting them.
You Get Four Of These Templates
Preview The Templates Below:
Whether You're Selling A Product Or Service, It Doesn't Matter.
What Making Your First Sale Online Feels Like
In one word?
Proof.
It feels like proof.
Proof to yourself that this internet marketing thing works.
Proof to your family that the "computer thing" you keep "wasting your time" on can actually change their lives.
Another word I would use to describe what making your first sale online feels like is simply, completion; before you make any kind of money from your internet marketing, no matter how good your product is, there will always be a little part of you wondering "will people actually pay for this stuff?"
And when they do actually pay you for it, you get all the proof you need that this thing works.
Start to finish, a to z, you know how to sell something online and if you can sell something for $1 to 1 person, you can sell a $47 product to hundreds, if not thousands of people. Knowing how to sell online is a super power, its an addiction, its all of these things in one, and that's what I'm giving you here today.
This May Or May Not Be For You, Find Out Below:
I'm talking to you right now, but I may be talking to the wrong person. If you're looking to spend a month on a sales letter and learn every single copy writing trick in the book, this is not what you're looking for. Hell, I don't even know every single copy writing system in the book.
If you're looking for a video sales letter writing system that will require you to get in front of a green screen and use tons of fancy equipment, this isn't for you; I use a crappy laptop, a $40 mic and PowerPoint to record my video sales letters.
This course is specifically for newbie to intermediate internet marketers who are either working on a product right now, or have already completed one, and don't know how to sell it. People who don't know where to start and don't want to waste another year learning all of the ins and outs of copywriting.
With The Video Vacuum System, you can be making money with your product by tomorrow!
The Sky Is The Limit
The Video Vacuum system is infinitely scalable, the only reason the screenshots above don't show super high, six figure profits is because:
I got too excited from my first few sales and began working on this product right away and took those other ones down before they got a chance to make more sales
The services and products I have sold with this system have been priced on the lower end for testing purposes, but make no mistake, you can use this system to sell literally anything, because what I'll teaching you in this course are not just techniques, but the principles of WHY AND HOW they work. What's the point of showing you something without telling you why and how it works?
Don't Want To Record A Sales Video?
Just so you know, recording a sales video will definitely give you up to a 46% increase in your conversion rate, but if for whatever reason, you don't feel like using The Video Vacuum System to write a vsl script, you can use it to write a normal sales letter. I'm actually using the video vacuum system "in written form" to write this very sales letter. Both the sales video at the top of this page (you should watch it if you haven't already) and this sales letter follow the Video Vacuum System. That's right, it works for both videos and sales letters
How Would You Like To Have Your Own Personal, Automated Salesman Making You Money While You Sleep?
And while you're out at the bar or the movies?
And while work on another product?
That feeling of security isn't really something I can put into words. Here I am at the bar with my friends drinking and having fun and while they're blowing their last $30 on beer,
I'm doing the same, except this isn't my last $30, because I've already made $60 before I finish my beer. (I'm still not picking up the tab by the way.)
Everyone Uses It!
One of the reasons I'm so eager to sell this to you isn't just because I've made hundreds with it in such a short period of time (while $202 is bill-paying money for most of us, it isn't anything major). The reason I NEED you to have this is because after I looked at the TOP performing launches in our industry I noticed that everyone was using their own version of the video vacuum system to sell stuff.
What I'm giving you here is a chance to get inside the minds of the multi-millionaire internet marketers of our industry and get your hands on a lot of the techniques they use, for a low price. What's even crazier is that I go more in depth into these concepts than any course you can currently find on the market about crafting the perfect sales video at this price.
That's why I need you to have this.
Right now.
Here's What you Should Be Paying Me:
The Video Vacuum System Video Training Course ($497.00)
The Video Vacuum System PDF ($97)
Laugh Cry Buy Video Training Course ($297)
Laugh Cry Buy PDF ($97)
Story-Writing Template Guidebook + Example ($47)
Additional Storytelling Examples ($27)
Product Reveal Template ($27)
Cayenne Video Vacuum PowerPoint Template ($97)
4 x Video Vacum Templates ($388)
Sample Video Vacuum ($97)
Fast Action Bonuses ($188)
TOTAL: $1,859.00
I Don't Want All Of Your Money, Just Some Of It
Although $1,859.00 is the real value for all of this stuff (I mean, you just saw me run the numbers right on front of you), If you were to tell me that I'd have to give you $1,859.00 for a video course like this one; a course targeted to newbies like you, I'd have some not so nice words for you. And because I want you to get this in your hands as soon as possible, you can grab it right now, for a starting price of $17.00. You and I both know, that's a huge steal…
In fact, here are a few things that cost $17
A Large Papa John's Pepperoni Pizza
2 Months Of Netflix Binge Watching
Or This Cumbersome Egg Cooker.
Look, You've Been Cooking Your Eggs Over The Stove Your Entire Life…
…you'll be fine. On top of that, all three things have one thing in common, they take more money out of your pocket than they put in. But for a one-time payment of $17, you can get your hands on a system that makes me hundreds of dollars while I sleep. A simple selling system that I use whenever I need to sell something online. A system that I know is guaranteed to put money in my pocket.By the way…
I'm The Only One Here With Anything To Lose, Not You. (And That's The Way It Should Be)
Within the first 60 days, if you complete The Video Vacuum System and learn absolutely nothing new about taking literally any product under the sun and crafting a video sales letter about it that will have your customers wanting to give you all of their money.
If you get no value from the story writing template or the 4 video vacuum templates, I don't want your money. I don't deserve it and I encourage you to email me at [email protected] to get ALL of your money back with zero questions asked.
There's Not Much Else I Can Do Here.
I've told you the story of what got me to create the product.
I've told you what The Video Vacuum System has done for me and what it can do for you. There's not much else for me to say. Here's what I can do, I'll sweeten the deal. If you act now, I'll throw in these fast action bonuses.
Fast Action Bonuses
On top of all of that if you order now, I'll throw in a few fast action bonuses:
In this 20-page book, I teach you the 3 blog post types you need to master if you want to have rushes of traffic come to your blog. You'll learn about the how to blog post, the curation and the guest post, as well as the search strings you need to be using to get you looking in the right direction.
In this 20-page book, you'll learn over 15 headlines that will draw your readers in, as well as little tweaks you can make to your content to make it more persuasive overall.
"Writer's block" is a thing of the past. Use this 50 writing prompts to help jump start your writing and get some momentum going
This is my own personal 15 page ebook writing template that I go to whenever I start writing a new ebook. The template guides you through the different parts of your ebook, from the introduction to conclusion and whenever I use this template to write, the words just flow from my fingers on to the page.
In a matter of a few hours from right now, you can be staring at a perfectly written video sales letter script that will make you money for years to come.
Do you want to continue running around in circles, not knowing how to sell your product? I'm waiting for you on the other side, click the buy button below.
The Video Vacuum System ($1,859.00 VALUE)
The Video Vacuum System Video Training Course ($497.00)
The Video Vacuum System PDF ($97)
Laugh Cry Buy Video Training Course ($297)
Laugh Cry Buy PDF ($97)
Story-Writing Template Guidebook + Example ($47)
Additional Storytelling Examples ($27)
Product Reveal Template ($27)
Cayenne Video Vacuum PowerPoint Template ($97)
4 x Video Vacum Templates ($388)
Sample Video Vacuum ($97)
Fast Action Bonuses ($188)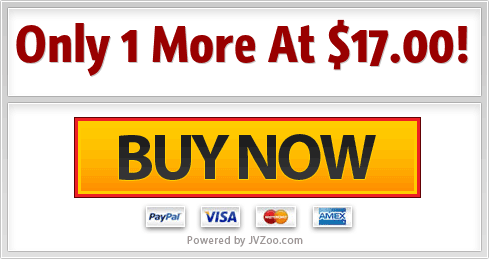 FAQs
How Long Will It Take My To Write A Video Sales Letter Using The Video Vacuum System?
It took me 1.5 hours to write the sales letter you're reading right now. I banged it out in the morning, went out into the city and edited it when I came back home. You can expect to write your letter in a similar amount of time.
Do I Need Any Additional Software To Use Your System?
Apart from PowerPoint and Microsoft Word, nope.
Is This Course About Recording My Video Sales Letter?
Apart from PowerPoint and Microsoft Word, nope.